For the past 20 years I have been working with people reaching for a greater state of health and wellbeing. The work I do with others would not have come about if I had not fully engaged on my own journey to reclaim my health. My focus on identifying hidden stressors in the body, cleaning up the body's ecology with detoxification while strengthening the reserves through nutrition and supportive lifestyle modifications has been foundational for both my clients as well as myself.
I am committed to helping others find their way back into balance. I believe healthy wellbeing is our natural born right. It is through learned behavior that we fall out of alignment with the innate intelligence that lies within our own bodies.
My work involves empowering clients with information,
tools and a model of self-care that will benefit them
long after our work is done.
I fell through the cracks of the "health care" system and had to navigate my own ship back into balance through a lot of hard work. But I know from first hand experience that it can be done! The beauty of the body is that it has its own self healing mechanisms in place. We simply need to listen to our bodies signals.
---
I have found through my own trail and error that everyone is incredibly unique. There is no one size fits all solution for anyone. One persons medicine can be another persons poison. With that in mind, I use an integrated individualized approach using my training in Functional Diagnostic Nutrition, Ayurveda, detoxification therapies, kinesiology, and other tools like heartmath and PEMF that strengthen the body's response to stress.
Ultimately, I believe in the words of Joyce Meyer that
"the greatest gift you can give your family
and the world is a healthy you." 
Heres to your health!
Tennee
---
I am a Functional Diagnostic Nutrition Practitioner and a Ayurvedic Health Practitioner. I have been working with clients in the realm of health and healing since 1997. I use the tools of holistic nutrition, Functional Diagnostic Nutrition and Ayurveda to support people interested in regaining and upgrading their health so they can live a vibrant existence!
My  life experiences have taught me that  health is something that can be achieved no matter how complex a situation may be!  I am a problem solver by nature which has allowed me to overcome great obstacles with my own health and the health of my children       ( lyme and mold toxicity). I have found that commitment is key to the healing process and I work to support clients as they develop this skill. It is also helpful to look at health from multiple angles (body, mind and spirit). I dont believe in "a pill for an ill".  First and foremost, when working together, I focus on putting in place a supportive framework in the form of targeted nutrients specific to your bioindividual needs, food as medicine support and lifestyle supportive tools and practices to help you strengthen your reserves. 
When doing deeper investigative work usually connected with chronic imbalances, my work is multi-layered and involves investigation through functional labwork. After identifying root causes of imbalance, I work with clients to  implement healing foods, herbs and supplements based on your specific needs, lifestyle modifications, and detoxification support to help you eliminate hidden stressors, infection and nutrient deficiencies to restore the brilliance that is you!
---
As a FDN-P and Ayurvedic health practitioner I will: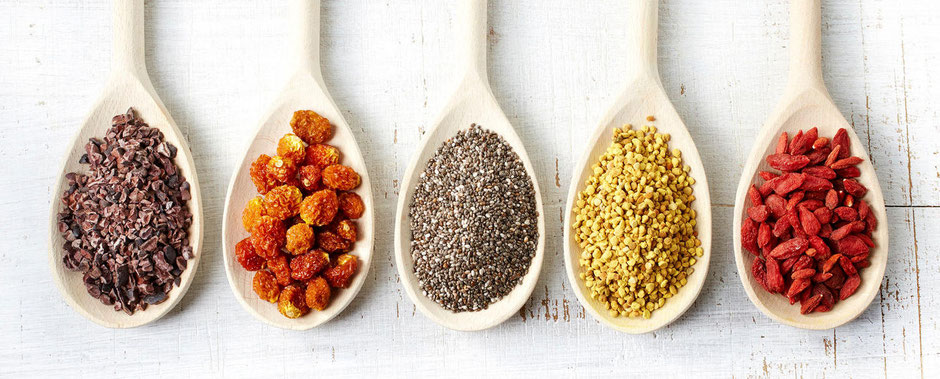 I believe in the optimization of human health through the use of tools and therapies that rejuvenate,restore and rebuild the functions of the human body. I believe that the roots of radiant health and longevity are byproducts of our magnificent microbiome and we must work to strengthen our roots in order to achieve optimal health.
We all have bioindividual needs and that there is no one size fits all solution. As our bodies grow and change, our nutritional needs change as well. I don't believe that there is one perfect food solution and am not a fan of any particular diet. 
Food can be both your greatest ally as medicine and it can also lead to your downfall depending on what you are eating and what your body requires to thrive. The truth is that one size does not fit all with food. 
As this planet is heavily taxed with chemicals and pollution, so are our bodies. I support the body with detoxification strategies to help move toxins out of the tissue . The healing process does not happens overnight, but I see big changes when people commit and take consistent small steps.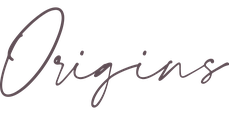 I  came from a family of health care providers ( my father was an anesthesiologist and a professor and my mother was a pediatric nurse). This set the stage for an interest in healing from a young age. After college, I spent 19 years as a bodyworker after studying Craniosacral Therapy, Acupressure, Neuromuscular Therapy and Hypnotherapy at Twin Lakes College in Santa Cruz CA, Heartwood Institute in Garberville CA and MountainHeart in Crested Butte CO.  
When I decided to become a  mother,  the growing and nursing of my babies took a toll on the nutrients in my body and led me study Ayurveda at the California College of Ayurveda in Grass Valley California. 
 Working with Ayurveda and the doshas opened my eyes to the intricate workings of each individual and changed my views on the western model of care which treats symptoms through medication and surgery.  I began to look at the body as a complex system that required support on the levels of mind, body and spirit. Detoxification, nutrition and the herbal practicum at the California College of Ayurveda in Grass Valley, CA. became my focus. I spent two years immersed in this course of study until the birth of my third baby.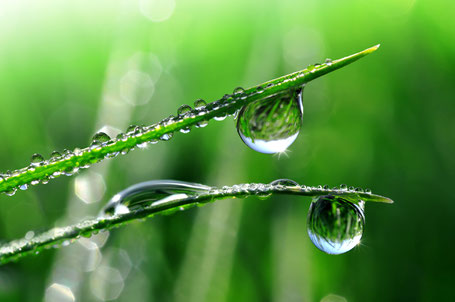 In the spring of 2008, the combination of having three babies back to back while living in an home with polluted well water and hidden mold issues created the perfect storm for my body. That was the catalyst that put me in a  state of deep imbalance. I spent the next six years "cleaning house" in a very personal way after receiving multiple diagnoses of Lyme, Interstitial Cystitis, Candida and Chronic Fatigue. These diagnosis's became a powerful impetus for change. I knew, that in order to transform my body, I needed to commit to my healing process, body, mind and spirit. In 2011 I studied the spiritual aspect of healing at the Four Winds under Alberto Villoldo in Southern California which led me to work with teachers who were using plant medicine to heal the body. This journey work allowed me to heal at a profoundly deep level and continues to this day. The guidance I have received doing this work changed the trajectory of my life and helped me to understand the deeper layers of healing that need to be in place if you truly want to transform your biology.  In this time frame I began to biohack my biology using tools from the toolboxes of all the cutting edge health care providers and healers that I resonated with. 
I found that with diligence, my detoxification capacity increased as the powerful viral, bacterial, and fungal elimination protocols began to eliminate the body burden I had accumulated and I learned how to meet my specific nutrition needs in the process.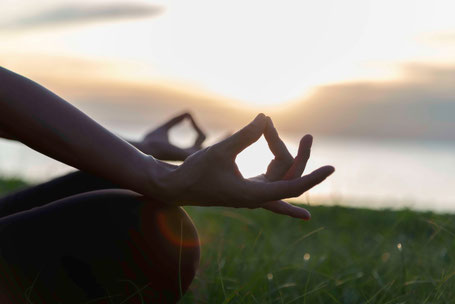 The transformation was extremely challenging and rewarding, and required the guidance from both alternative practitioners as well as allopathic health care providers. Due to the role nutrition has played in my own healing journey,  I decided to study a form of clinical nutrition that served as a bridge between functional medicine and nutrition.
My interest in finding underlying causes for illness is what drew me to the model of Functional Diagnostic Nutrition. My view is that the healing process requires a holistic approach involving implementing foundational nutrition, removing infection, supporting the spirit and mind with lifestyle modifications and putting in place detoxification support.
My work is to help you to both, find answers to the underlying why's and support you from the ground up so you are able to heal yourself. Working to support within a larger context is foundational in FDN.
The functional labs used in FDN look at primary systems of function and can be extremely useful for uncovering deeper issues. I have found that tracking my symptoms both on paper and with the use of labs has been a valuable tool to chart my own healing progress. This is the basis of FDN. With a strong foundation in identifying hidden stressors (through lab work) and working with protocols based on diet and lifestyle modifications, dietary supplementation,and detoxification, FDN works to remove blocking factors that prevent optimal health.
---
In 2015-16 I studied under Andrea Nakayama in a year long course of study: Holistic Nutrition Full Body Systems in preparation for FNLP certification. This training has taken my love of nutrition and supportive therapies to the next level. This training taught me the importance of "working with the whole matrix of a person" while using a functional lens to address imbalance in the body. I now work using this matrix to help people map out and meet their health goals.
In 2018,  I studied under Grace Liu PharmD, AFMCP, (Founder of "The Gut Institute" in S.F. CA), and participated in a 6 month Advanced Microbiome Medicine mentorship program. This area of immersion and study revolves around removing pathogens, reinoculating the micro biome, repairing, rebuilding and replenishing the gut micro biome in order to restore balance within the entire body.
---
The epidemic of sickness and disease is the result of our lifestyle choices involving the food we eat , the toxins in our environment and the stressors we incur. I believe that when we remove the stressors and restore balance, our bodies will respond resulting in  a healthier more radiant existence. 
---
Additional specialized training includes: 
SIBO Intensive (Small Intestinal Bacterial Overgrowth) - FDN and Lisa Pomeroy ND

Functional blood chemistry - FDN and Lisa Pomeroy ND

HPA access and DUTCH testing - FDN and Lisa Pomeroy ND

OAT clinical interpretation - Gut Institute - Grace Liu PharmD

Neurolinguistic reprogramming for health coaches - NLP Marin

"Estrozen" hormone detox intensive - Andrea Nakayama and Replenish

Walsh detoxification method - Dr Bryan Walsh

Mastering brain Chemistry - Apex energetics seminar - Datis Kharrazian MD

AFDNP certification
May your light shine bright